In this guide, we will demonstrate how to change a Skagen watch strap that attaches with screws (as shown in the pictures below). To do this you will need a small phillips screwdriver.
Step 1: Unscrew and Remove Old Band
Remove the old watch band by unscrewing the four screws on the back of the watch.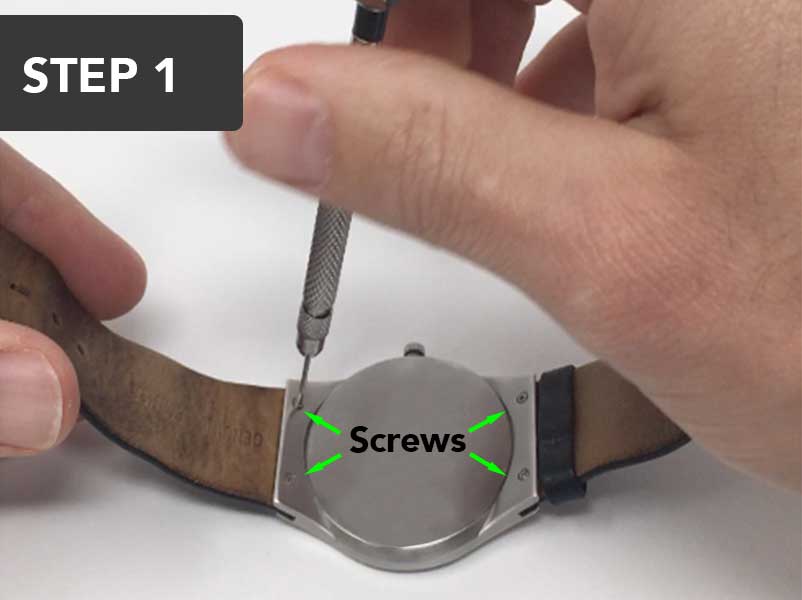 Step 2: Slide in Short Side of Band
Slide in the short side of the new watch band and make sure the edges are aligned with the edge of the watch.
Step 3: Screw in Short Side
Using the 2 screws from the old watch band, screw in the short side of the new band. You will notice there are no holes on the new skagen band, this is ok because the holes will be made once you screw in the band and it will hold solidly.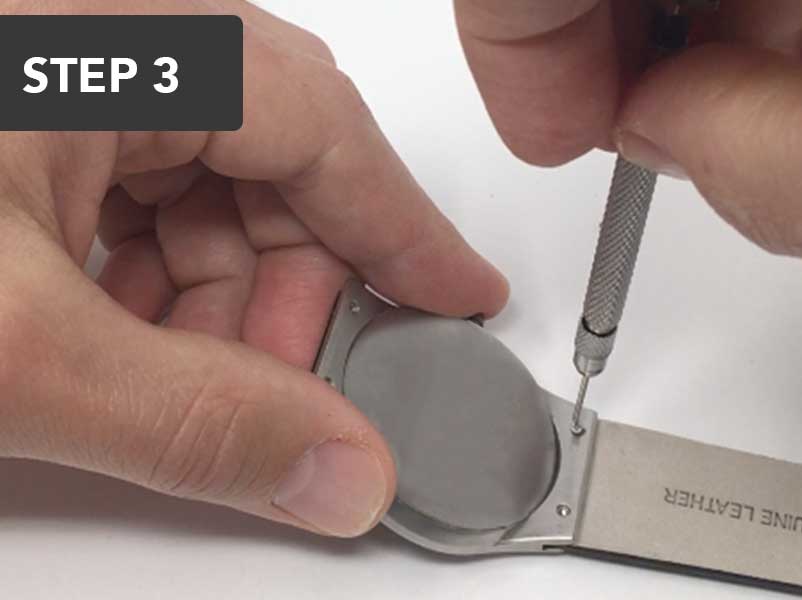 Step 4: Slide and Screw in Long side
Slide in the long side of the watch band and screw it in with the remaining 2 screws