Step 1. Insert a small flathead screwdriver or any small flat object in the left slot located next to "open" arrow.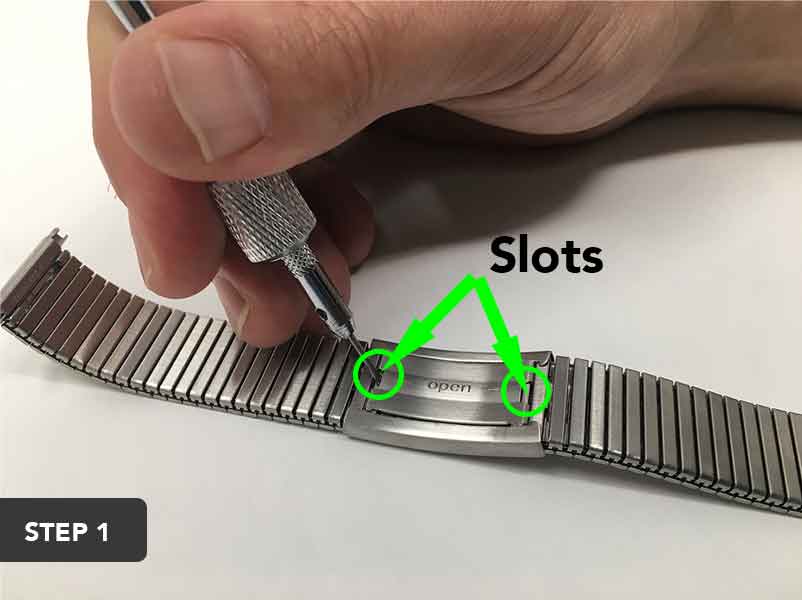 Step 2. Once inserted, push down on screwdriver until latch is unlocked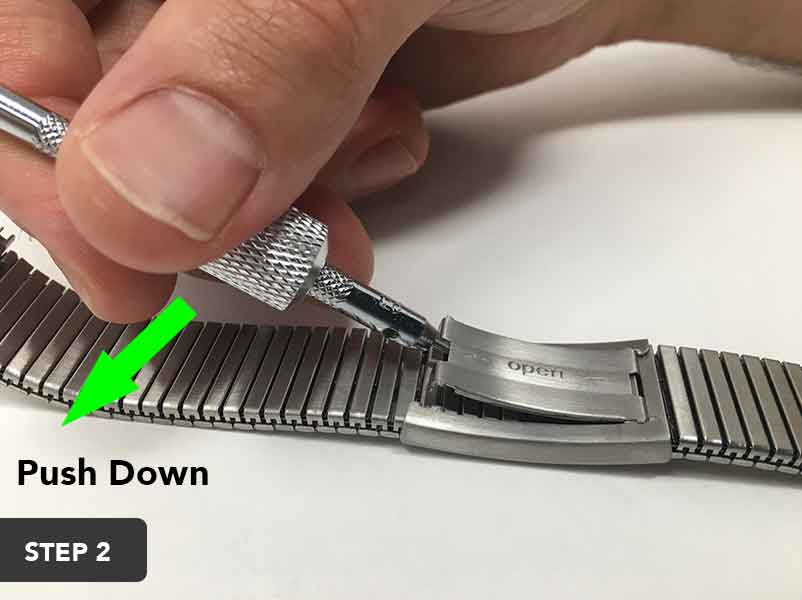 Step 3. Adjust length of band by sliding it in or out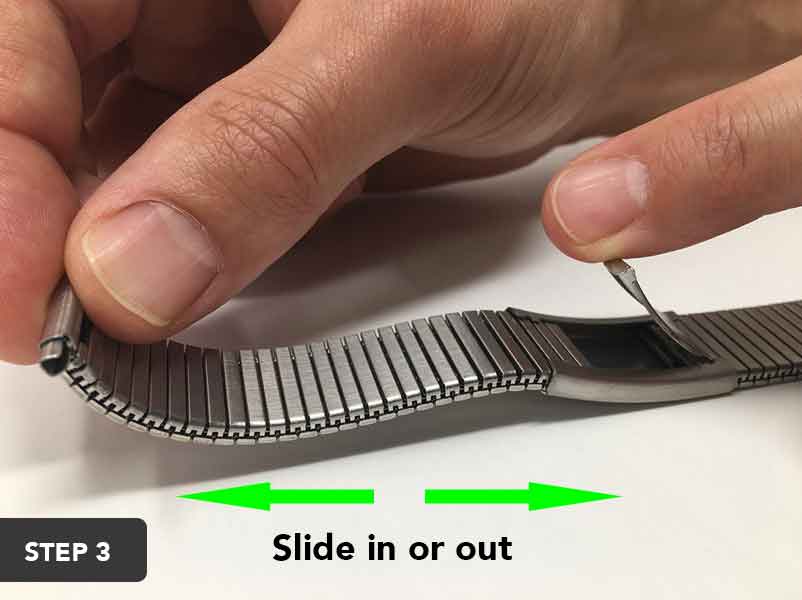 Step 4. Once the proper size is found, press down on the latch using your thumb. The closure must fall between the links so that it closes properly.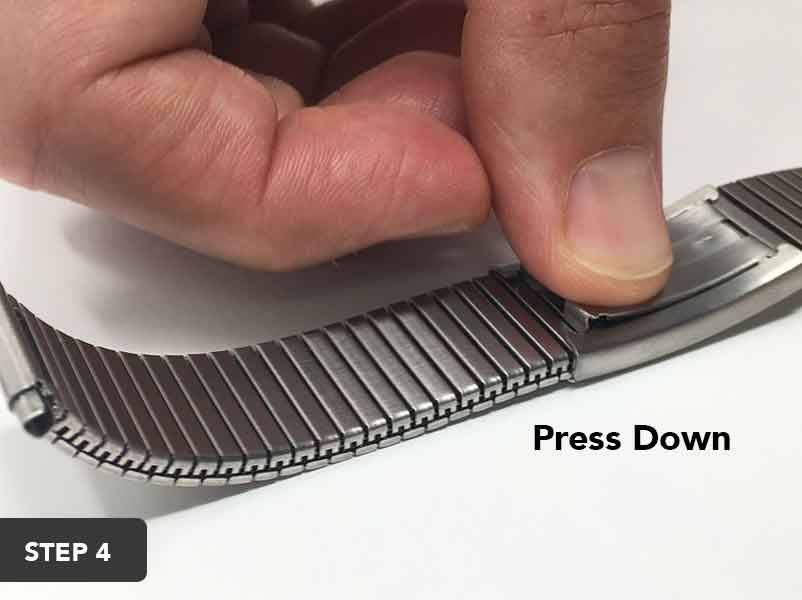 Step 5. Optional If additional slack or shortening is needed, repeat steps 1 through 4 on the right slot.